Lub Lub Lebanese naam mein hi teen baar Lub yaani love hai to socho khaane mein kitna hoga.
This place is a delight not only for your tummy and tongue but for your eyes and mind too.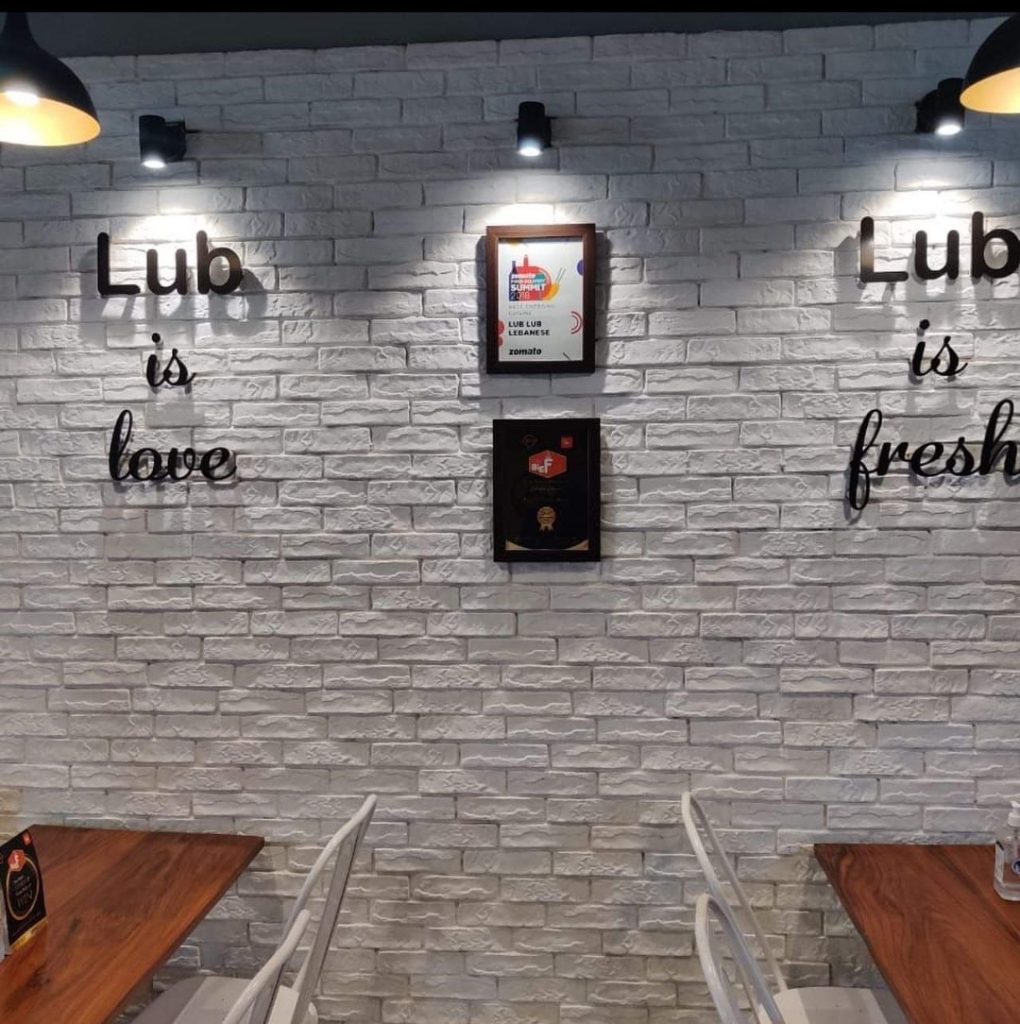 Done in a super artistic way, in hues of yellow and white the place exudes sunshine even when the sun is not shining. 🙂
The menu consists of Shawarmas, Rice Bowls, Ras Asfour, Salads and more.
Chicken Shawarma and Lamb Ras Asfour were my pick.
Done neatly, both of them are complete meals in themselves and make you feel good as not only is the food good for your taste buds but also for your health.
Also Read: Launch of Akiva 100% Pure A2 Cow Ghee
Need to add that their Hummus is great and has a very smooth texture. Don't forget to ask for the Fresh Pita bread when dining there, shall enhance your experience.
Also Read: Goa Visits Gurugram
Many of my friends working in the vicinity later messaged me to tell that it is their regular fix and that they have ordered from this place multiple times. Lucky them, humko to Dilli se especially Gurgaon jaana padega.