Ok jee, So here is the moment where OPPO Mobiles has taken a the BIG Leap a Leap that's has changed how People look at OPPO, a Leap that shall rewrite many rules for Mobile World, a leap that shall be remembered as a path breaking Moment.
OPPO FIND X – Launch Event at Hyatt Regency, Delhi
So, today we were invited to be part of the Launch of new Phone by OPPO Mobiles called FIND X at Hyatt Regency hotel in Delhi.
I have been part of the OPPO F5 Launch in Bombay last year too and the experience was exemplary. I thought it shall be a similar Experience, but then I was wrong.
FIND X changed it all. It was even better Experience. 🙂
The afternoon Started with OPPO Product Manager, Mr. Rishabh Srivastava giving a talk on how OPPO has been changing the rules of the game for past 5 years and how their Data analytics have kept them ahead of the curve.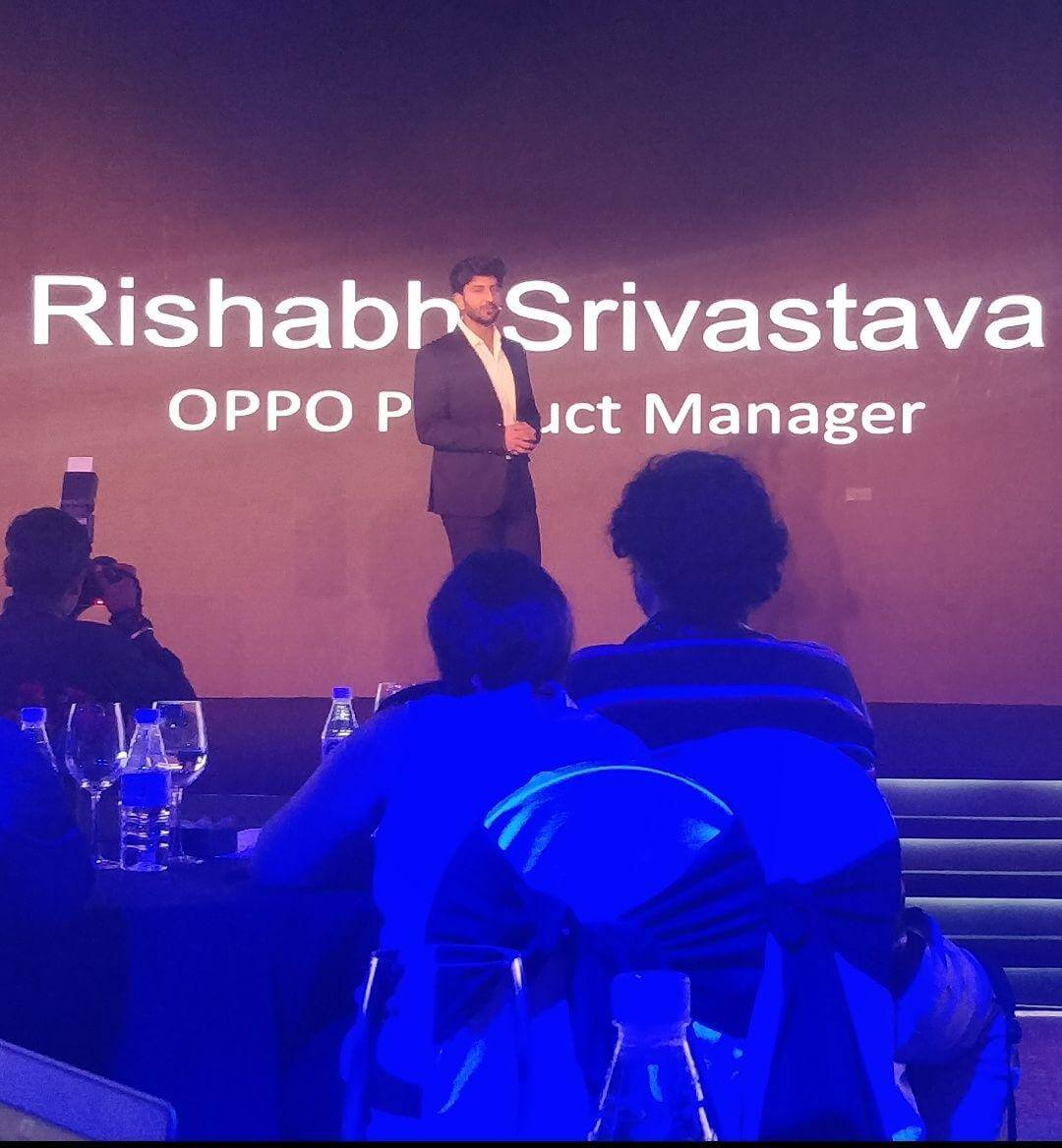 Then Mr. Sachin Kalantri, Director – Product Marketing, Qualcomm shared how from the Chip side Qualcomm has supported OPPO and that has lead to 30% Faster Graphics rendering, Superior Image Quality, Beyond Gigabit LTE Speeds and upto 3X AI Performance.
Surprise element was Mr. Rajiv Makhni talking about the product for good 10 Minutes. Plus, never Seen Mr. Makhni talking about a product so passionately and one can always bet on his Integrity. While talking he even dropped the phone from Good Height to just show us how strong is FIND X, inspite of being Full Glass and its camera was a moving component.
Ok So the Moment came when the Delegates were on the stage and the Launch was a few seconds away.
We were asked to look up and I guessed what is awaited.
A Drone flew inside the Hall with a Phone box in its Belly and came on the stage for the delegates to pick it up.
Ab door se to nahi pata chala ki phone kaisa hai, but the Images in the background gave enough hint that it's a SEXY One.
And ab aaya time for the price of the Phone and with that OPPO changed the Indian Mobile Game Forever.
It's priced at Rs 59990/- Yes 10 Rupees less than 60 Grands.
With this now OPPO is part of the Top League where not many dare to venture.
And with its Special features, almost 100 Percent Screen on the front and specially where the Camera Slides out, is that shall pull many Phone Enthusiasts flocking towards it.
When I picked the Phone the feel of it did make me handle it well as it looked delicate, but then I realised why
Mr. Makhni threw the phone down. Just to let us know, ki it's delicate but sturdy at the same time.
But then next 10 Mins OPPO FIND X was my baby and I loved how it played in my hands.
Arre haan its available in 2 colours jee, Bordeaux Red and Glacier Blue and will be available exclusively on Flipkart.com from 3rd August, 2018 onwards, and the pre-booking starts on 30th July, 2018.
Bas samjho unn 10 minutes mein hi pyaar sa ho gaya jee 🙂
If you want more technical details then they are below jee 🙂
Oppo Find X mobile key specifications:
Screen size: 6.4-inch FHD+ AMOLED(2340 x 1080)
Processor: Qualcomm Snapdragon 845
RAM: 8GB
Storage: 256GB
MicroSD storage: None
Battery: 3,730mAh
Operating system: Color OS (Android 8.1 Oreo)

To know more about the event check out our Instagram Stories/Post.