Ab normally lots of Food Invites tickle in.
Some you accept, some you can't and some you don't.
Par kuch aise hote hai jinke picche story hoti hai and you just can't say no to them.
3 days back it was that kind of event invite. And the story was that 60 Top Chefs/F&B Heads from Marriott Hotels Group were coming over for a Conference in Westin Gurgaon and as a special Initiative they have jointly created some New Drinks and Food items to be showcased across Marriott Hotels in India.
This one sounded alag but what sounded more alag was the timing of 6:30 am to 8:30 am.
Ab itni jaldi kaun uthta hai yaar. Means 6:30 Gurgaon pahunchne ke liye leave at 6 from home and iska matlab wake up by 5.
Bas ab yehi to Challenge and Thrill tha. Kuch alag tha.
Invite accepted and Socha jaldi so jayenge.
And So bhi gaye till I got a Whatsapp Message from my team. "Sirrrrr, Ikk Panjab ka Event daalna hai aaj"
Ab yaar pata to mere ko bhi tha and socha kal kar loonga. But when team needs you to do something then you have to.
11 baje sone laga tha and fir uth kar event daala. Dus kaam aur kiye and jakar slept at 2 to wake up in 3 Hours.
Sapna mast aaya. Sapne mein I was at Darjeeling and wahaan while having breakfast my tooth broke.
Bas Dard se utha to pata chala sapna tha. And the time was 5 43 am. And yeh sapna nahi tha.
Messaged "Team Westin" ki I shall be there by 7 and bhaag ke teyarr hokar I was in my car by 630.
By 7 am I was inside "Seasonal Tastes" Cafe in Westin Gurgaon and many smiling people wirh Chef Coats and Marriott aprons over crisp white Tshirts were visible.
And door se Dikhayi diye apne Pyaare Karan Bir Singh Gulati Bhaiya.
Waise to my School Junior also but more importantly one great Human and Zor se humne jhappi paa li.
He told me that 60 Top F&B professionals from Marriott Group were together here and he was representing Hotel Renaissance, Powai where he is the F&B Director.
Waise this is one hotel I love because of its calmness inside, View of the Powai lake from the Lobby and some Great food I have relished there (Only Banqueting as I have attended many events there). Also I feel it's the safest hotel because the drive to the hotel Building is far away from the first Gate of Hotel and the security check there is not Ceremonial but functional.
Accha Back to Gur Gaon 
Karan Bhai shared a Drink with me called#CnC derived from Chia & Copper.
It had Chia seeds soaked over night in a copper Container.
Chia seeds are rich in Anti-Oxidants and provides fibre and Calcium.
Copper Vessel stimualtes the brain, Aids in Digestion and makes the bone stronger.
I had one glass. Loved it. Had another one loved it.
Very refreshing.
So Chia Seeds is called Sabza in Hindi and My intro with them was made by Giani's Ice cream in 2000.
They had this Royal Faluda that had Sabza in it and yeh faluda meri mummy jee and meri favourite thi 
Uske baad to Bhookh lagni shuru ho gayi and I picked up my plate. Sabse Pehle aaya Oriental Food Corner and bas wahi se shuru ho gaya mein.
I can list down 20 Items that I liked, However let me just mention 4
Loved the
(1) Smoked Salmon Bagel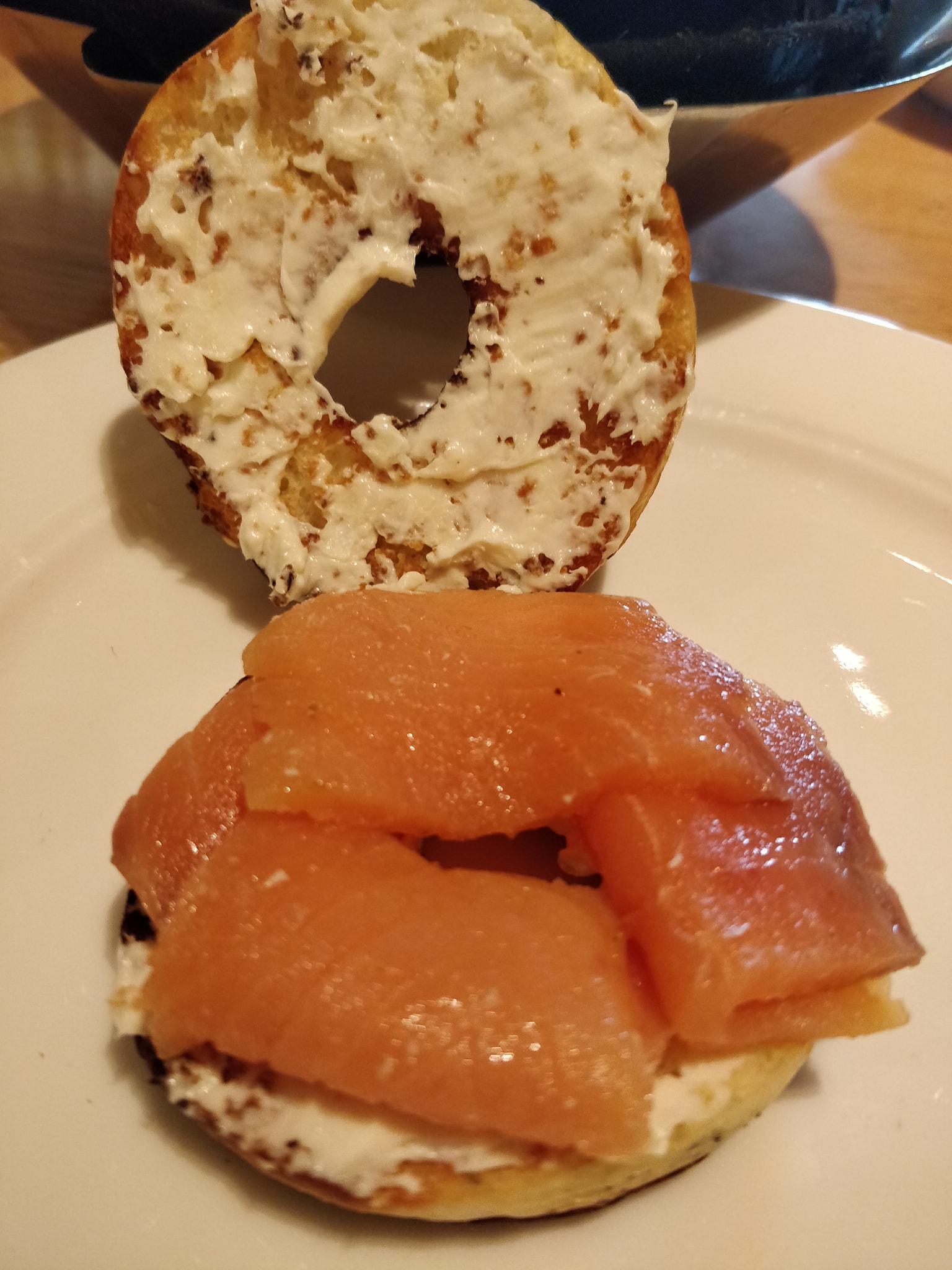 (2) Pork Roulade
(3) Vada with Nariyal Chutneys
(4) Egg Benedict (Next time khud kharra hokar banwaunga to aur accha banega)
Somehow thinking of Egg Benedict takes me to the one I had at Cafe Zoe in Bombay 3 years back.
(5) Ganne Ki Kheer
(6) Tave wala Milk Cake
Yes I know 5 Bolne the 6 Bol gaya but couldn't miss Tave wala Milk Cake. It was super Tasty. Though I wish thora Garam hota and structure thora fluid like of rabrri to maza aa jaata aur 
Aajkal Collaboration ka zmana hai. One has to keep joining hands with outsiders as well as Insiders to Create kuch alag. And Jo jaadu hota hai na, wohi yehi hota hai in collabs and this initiaitve of making their chefs come together and learn from each other is a super one and shall take the Experience to higher level for People who love to Dine well.
Bas Milk cake ka swaad zubaan par rakhkar mein chal diya aur jo bhi mehsoos kiya aaj subah woh inn shabdo ke sahare aap tak pahuncha diya.
A great thaanks to all the chef's jo jo aaj aaye, maza hi aa gaya.
Chef Toine Hoeksel Culinary Director Asia Pacific- Marriott International;
Chef Raheel Ahmed Culinary Director Asia Pacific – Marriott International along with,
Resident Chef Himanshu Taneja Culinary Director India- Mariott International,
Chef Deepak Bhatia and,
Chef Karan Thakur
To book a table at Seasonal Tastes in The Westin Gurgaon, you can reach out to them at the following contact numbers 0124-497-7777/0124 497 7831.