We always assume and observe that Foodies life is amazing but these 7 heartbreaking moments in foodie life reveals the other side of story which you haven't read yet. This might upset you as well, as it is so disheartening. So I might suggest you to file a petition Save foodies, save humanity.
When ladoos are being served and it ends exactly when you are about to get one
30 minutes home delivery feels like 30 years
At home when he has been told itni sabji se hi khana
When you take ages to final your order and he says Ye nahi hai bhaiya
Tuesdays, when you are craving for non veg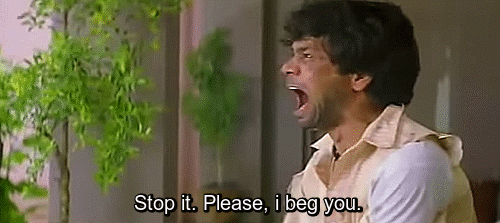 When you rush to the eatery joint where you used to eat Butter Chicken and now it has been turned into a Ramesh Fancy Sarees
Moment when you lose the fight of Pizza's last slice
I know what you're feeling right now but life is really cruel on foodies. We would love to read your experiences, feel free to share with us. We Are Together, Trust Me.