Ramzaan is the ninth month of the Islamic calendar, the holy month of fasting by Muslims from all over the world. The month of Ramzaan demands dedication, intense fasting and charity by the community. People who fast wake up early in the morning and start their day with the pre-dawn meal – sehri, eaten before Fajr prayer. The fast is broken by a sumptuous spread called Iftar, which is assortment of different dishes, ranging from fruits to fritters to sherbets. Traditionally, it is advised to break the fast with dates and water. Do you know the reason behind this?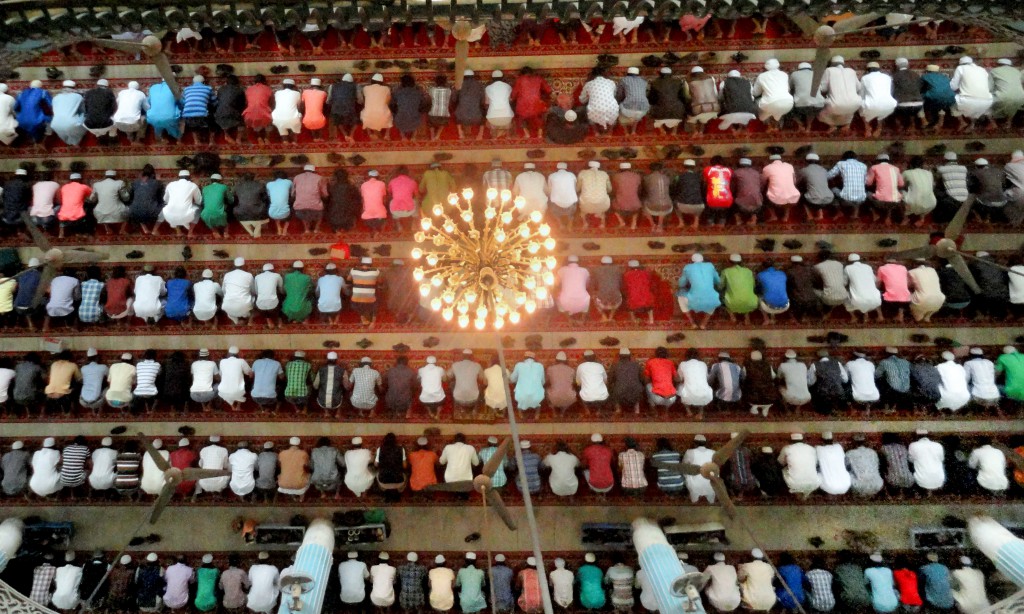 Picture Courtesy Of: Wikimedia Commons 
The significance of dates in Ramzaan
It is said that Prophet Muhammad used to break his fast with 3 dates and water. Muslims have been following his footsteps since forever and that's one of the reason dates have been associated with Ramzan. He compares a good Muslim with a date palm tree.
There are many reasons behind this. Some are:
The date palm tree takes several years to grow and mature. The same should be the case with a good Muslim, who should spend time in understanding things and then take significant decisions in life.
They do not need a forest to grow in. They are not dependent on other things.
Date palms grow in hot climate and desert areas, which teaches us that adverse situations shouldn't stop us from growing.
Lastly, just like dates are the nutritious part of the meal, we should be the same to the society.
Apart from cultural reason, there are scientific reasons for eating Dates from breaking the Roza.
Dates are an instant source of energy. Due to fasting all day long, the body gets dehydrated and drained of energy . Dates activate the body for the meal to come and also help in secreting digestive juices. That's not all. Dates are also rich in sugar, have fibre, protein, calcium, vitamin D and what not!
Picture Courtesy Of: Wikimedia Commons
After breaking the fast with dates and water, the family then eats some appetizing and signature Ramzan Specialities varying from kebabs, chicken biryani, roohafza drink (sharbat), desserts like kheer, phirni and lots more.
Now that you have so many reasons to break your fast with dates, make sure you eat as much as you can.
Ramzaan Mubarak! 🙂
Featured Photo Courtesy Of: Pixabay